This year, the sounds of Cyclone spirit echoed from the famous Nidaros Cathedral in Trondheim, Norway, to the stage of the Region 5 Kennedy Center American College Theatre Festival.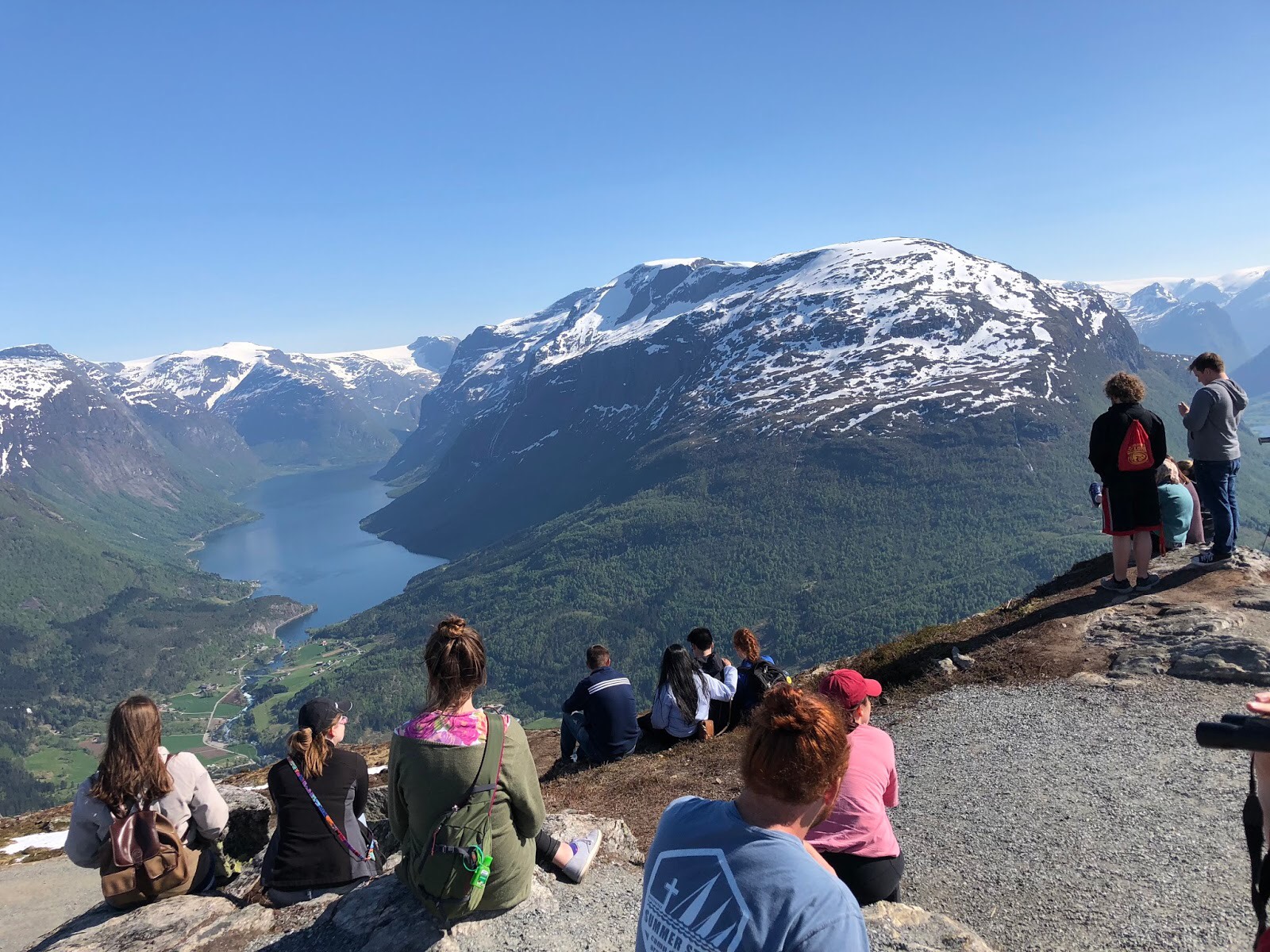 Music and mountaintops
Iowa State Singers performed throughout Norway during an 11-day tour, including a stop at Nidaros Cathedral, the world's northernmost medieval cathedral.
"This was a trip I will remember for the rest of my life," said Samantha Schmitz ('20 music). "My favorite performance happened in Nidaros Cathedral. Acoustically, it is one of the most impressive spaces in the world. Ending the tour here was a musical mountaintop experience. I will forever be grateful for the wonderful music and experiences with the Iowa State Singers!"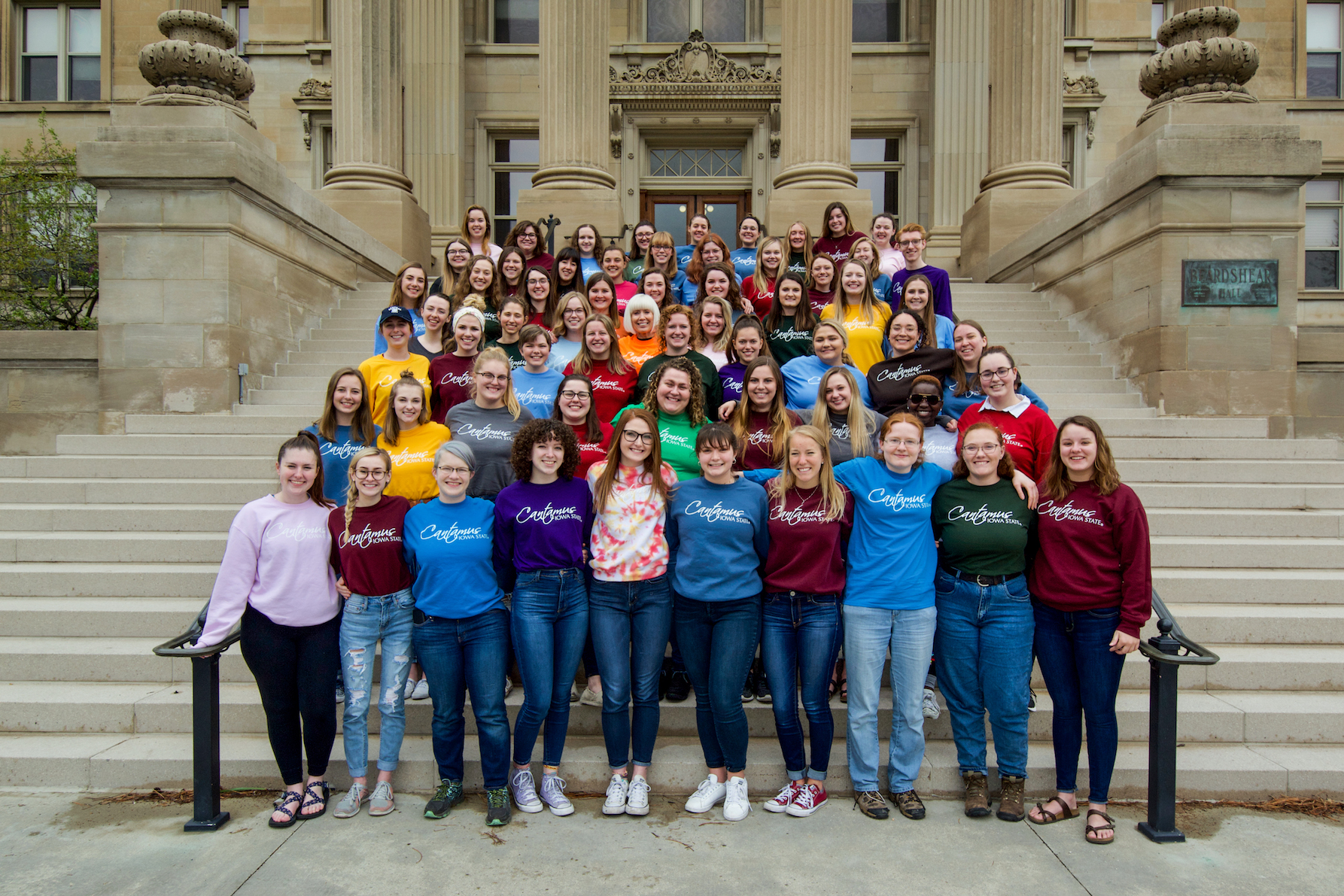 Inaugural performance
Iowa State University's Cantamus Women's Choir, conducted by Kathleen Rodde, senior lecturer in music, sang the Irish prayer "May the Road Rise Up to Meet You" at the swearing-in ceremony for Iowa Gov. Kim Reynolds.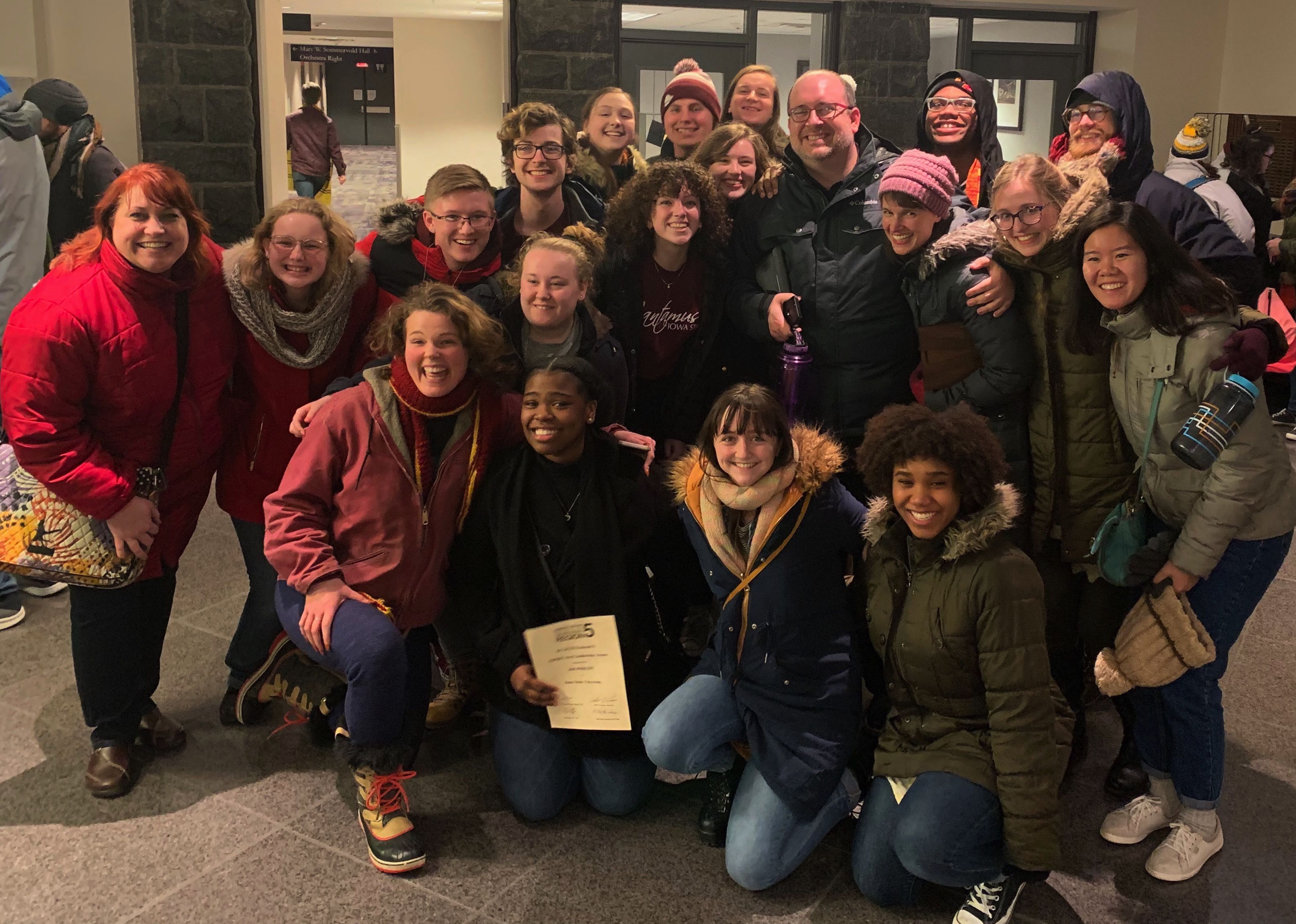 KCACTF honors
Joi Wright ('19 performing arts) won the 2019 Region 5 Kennedy Center American College Theatre Festival (KCACTF) Aspire Arts Fellowship and represented Iowa State at the National Festival in Washington, D.C. For the fellowship, Wright created "Wright-Way Children's Theatre," a mock theatre company focused on equity, diversity and inclusion.
"It was so fulfilling to know that you aren't the only one with heart and passion to be an advocate for equity, diversity and inclusion in the arts," she said. "When they called my name, I was completely at a loss for words."
More than 50 Iowa State students and faculty attended KCACTF's 2019 Region 5 Festival, where ISU Theatre's "Iphigenia" was one of six productions performed.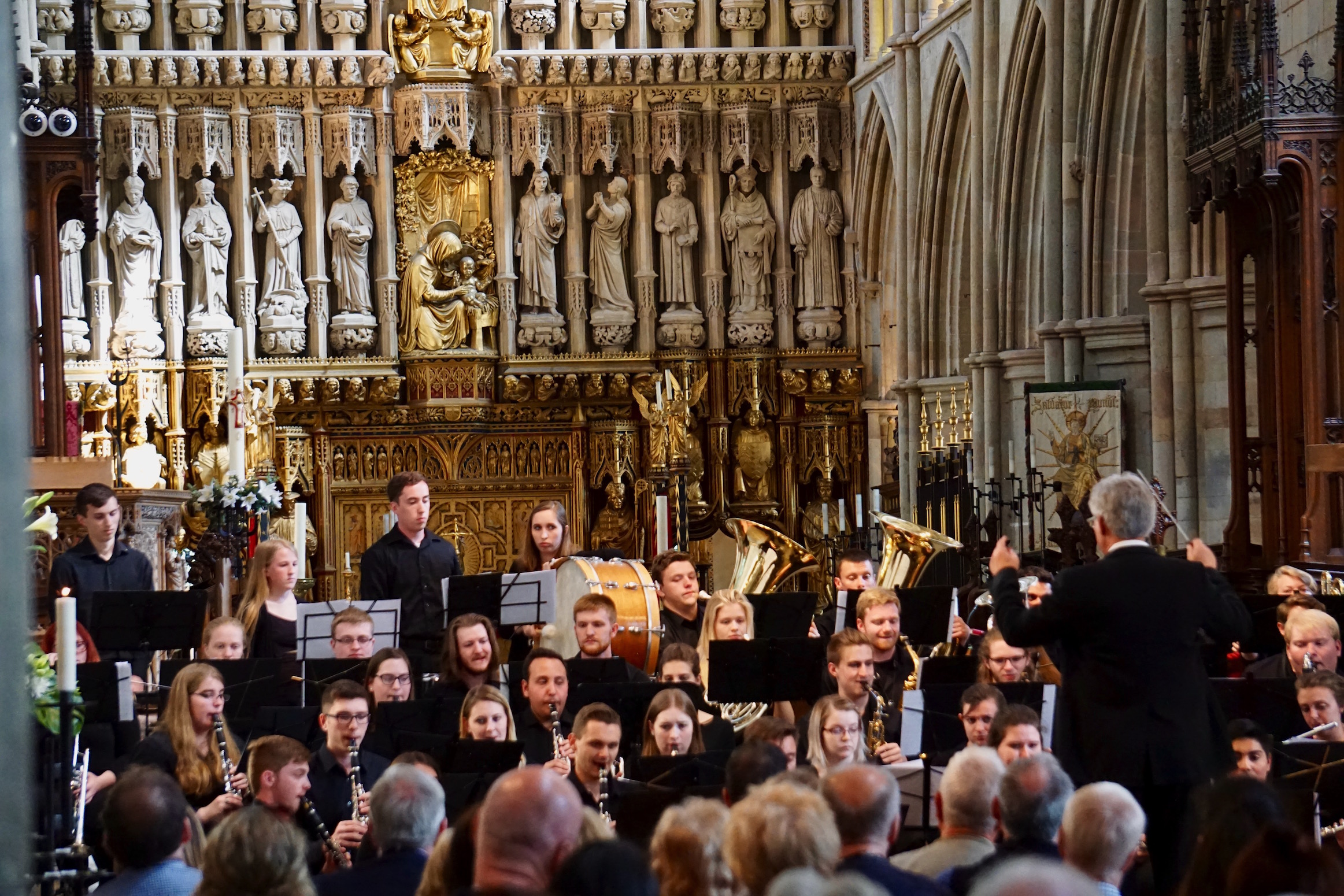 European adventure
The ISU Wind Ensemble traveled to Europe in May 2018 for the seventh time since 2003.
"It is always rewarding and exciting to share American music with European audiences and these trips provide a global perspective for our students," said Michael Golemo, professor of music and director of bands. "We visited and performed in London, Edinburgh and Dublin. Our students gained a cultural understanding that you have to experience to appreciate and understand."
A wind ensemble trip to Japan is planned for May 2020.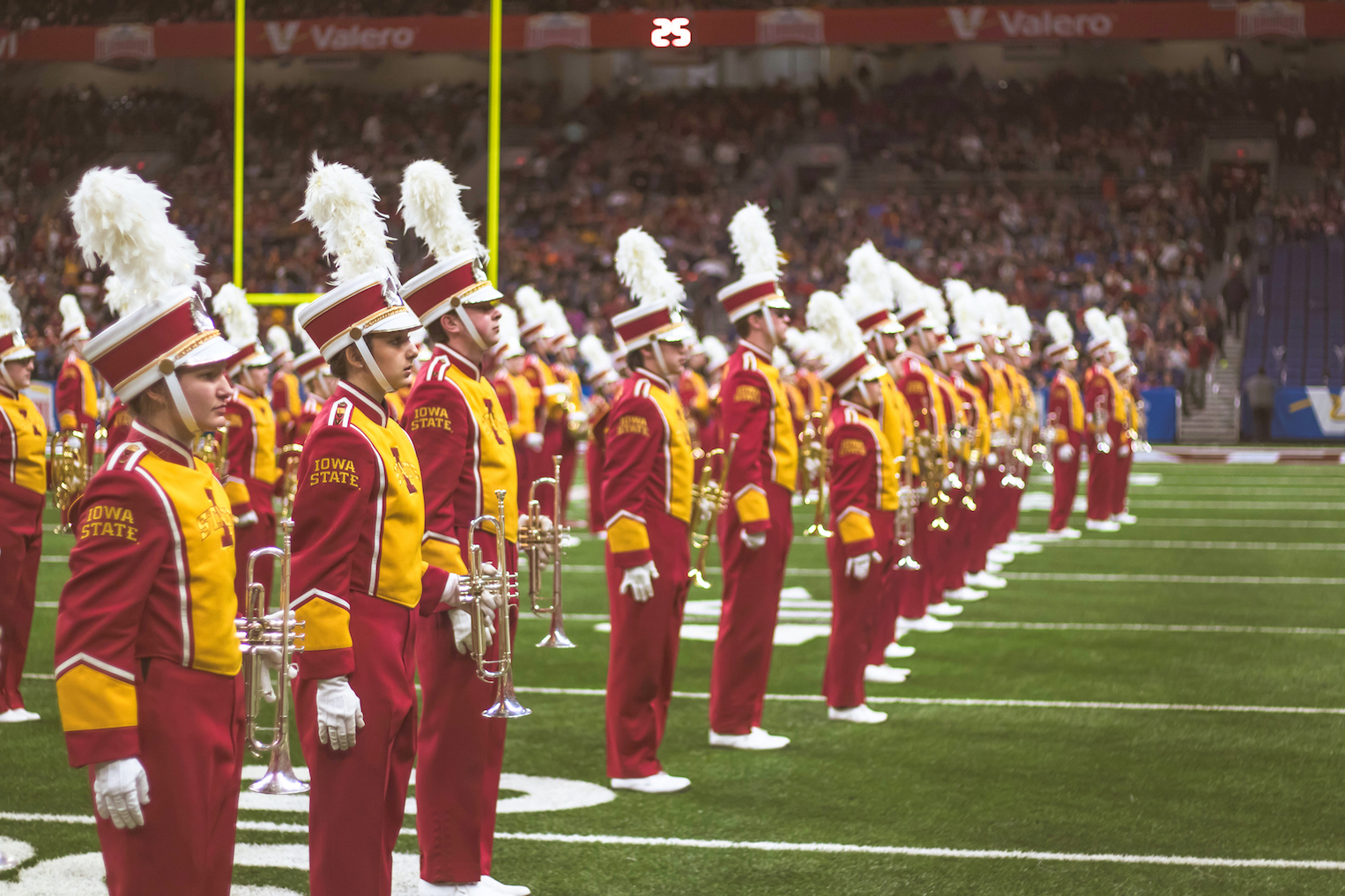 From Ames to the Alamo
The Iowa State University Cyclone Football 'Varsity' Marching Band brought Cyclone spirit, and a few of their famous dinosaur costumes, to the Alamo Bowl:
Buses: 8
Drivers: 31
Miles driven: 9,144 total
Number of band members (and dinosaurs) who can comfortably fit on a San Antonio riverboat: 33
Band performances: 6
People who saw the band perform: 50,000+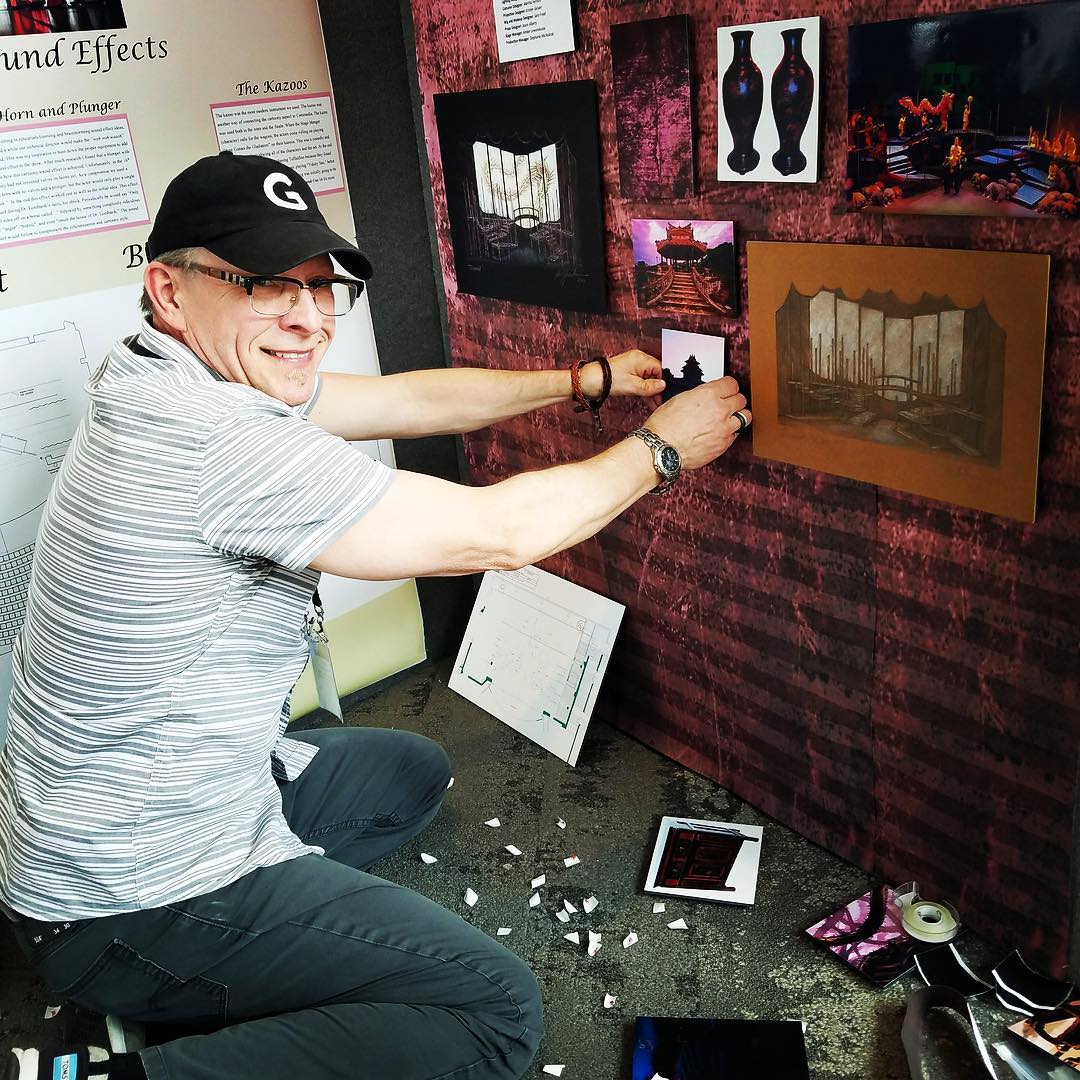 Design Expo
Associate Professor of Theatre Rob Sunderman and ISU Theatre students and alumni represented Iowa State at the United States Institute of Theatre Technology conference in Louisville, Kentucky. Sunderman exhibited work at the Design Expo while promoting ISU Theatre.