Dear alumni and friends,
When you walk in the doors of Simon Estes Music Hall, you'll notice a banner that says, "Music is joy, music is life." In Carver Hall, another banner welcomes our performing arts students into a community of citizen artistry.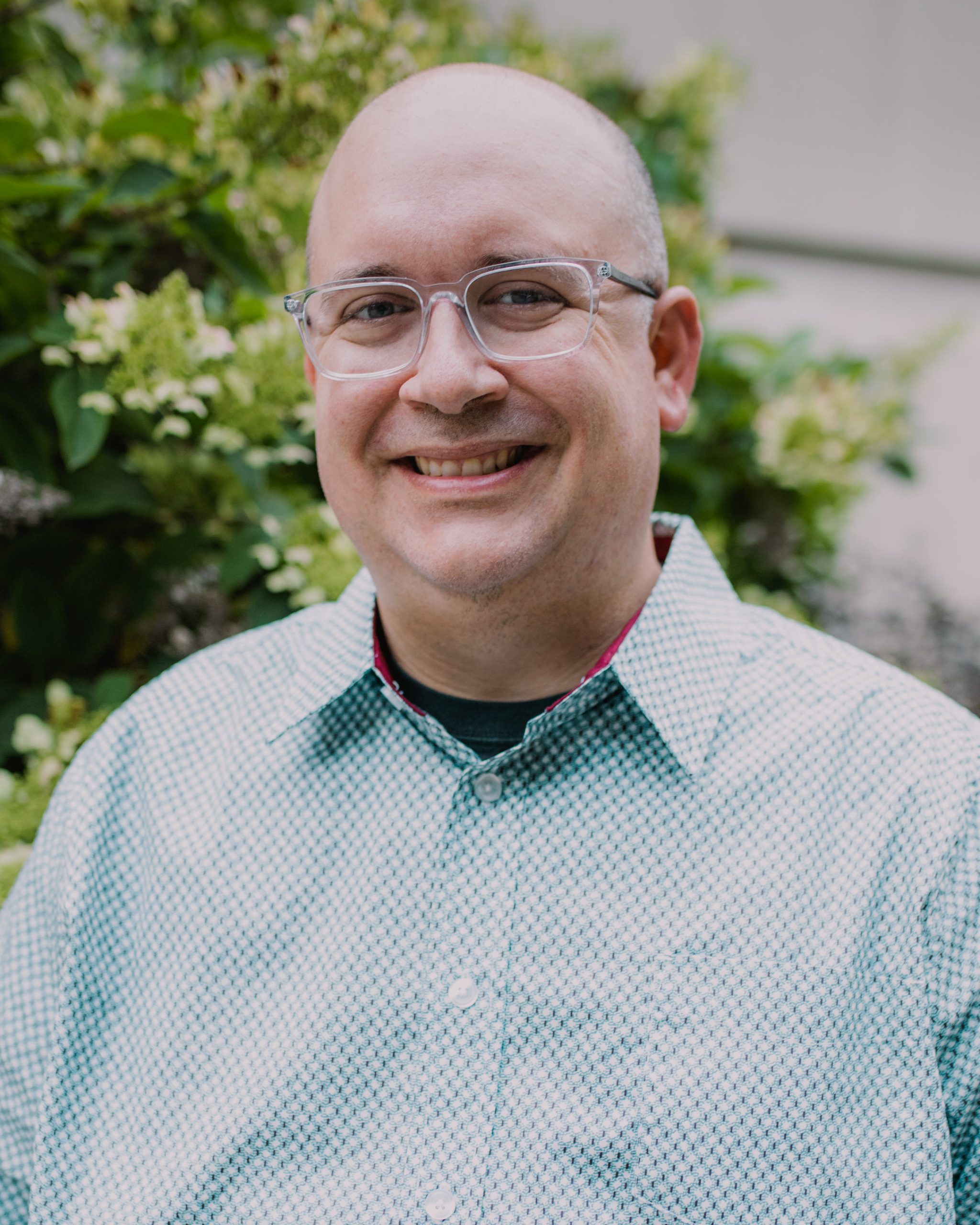 This past academic year has been one of vibrant renewal for Iowa State's Department of Music and Theatre after two challenging years, and these banners remind me of one of our greatest joys: experiencing our spaces alive with the energy of our artistic community. What a thrill to witness our incredible Iowa State students perform in Fisher Theater, Martha-Ellen Tye Recital Hall, Stephens Auditorium and Jack Trice Stadium. What a treat to host Iowa middle and high school students for honor band events. What a delight to inspire audiences around the Ames community with ISU Theatre's touring productions and collaborations. And what a gift to receive the generosity of alumni in our classrooms, who regularly teach professional workshops and offer mentorship and guidance to our students.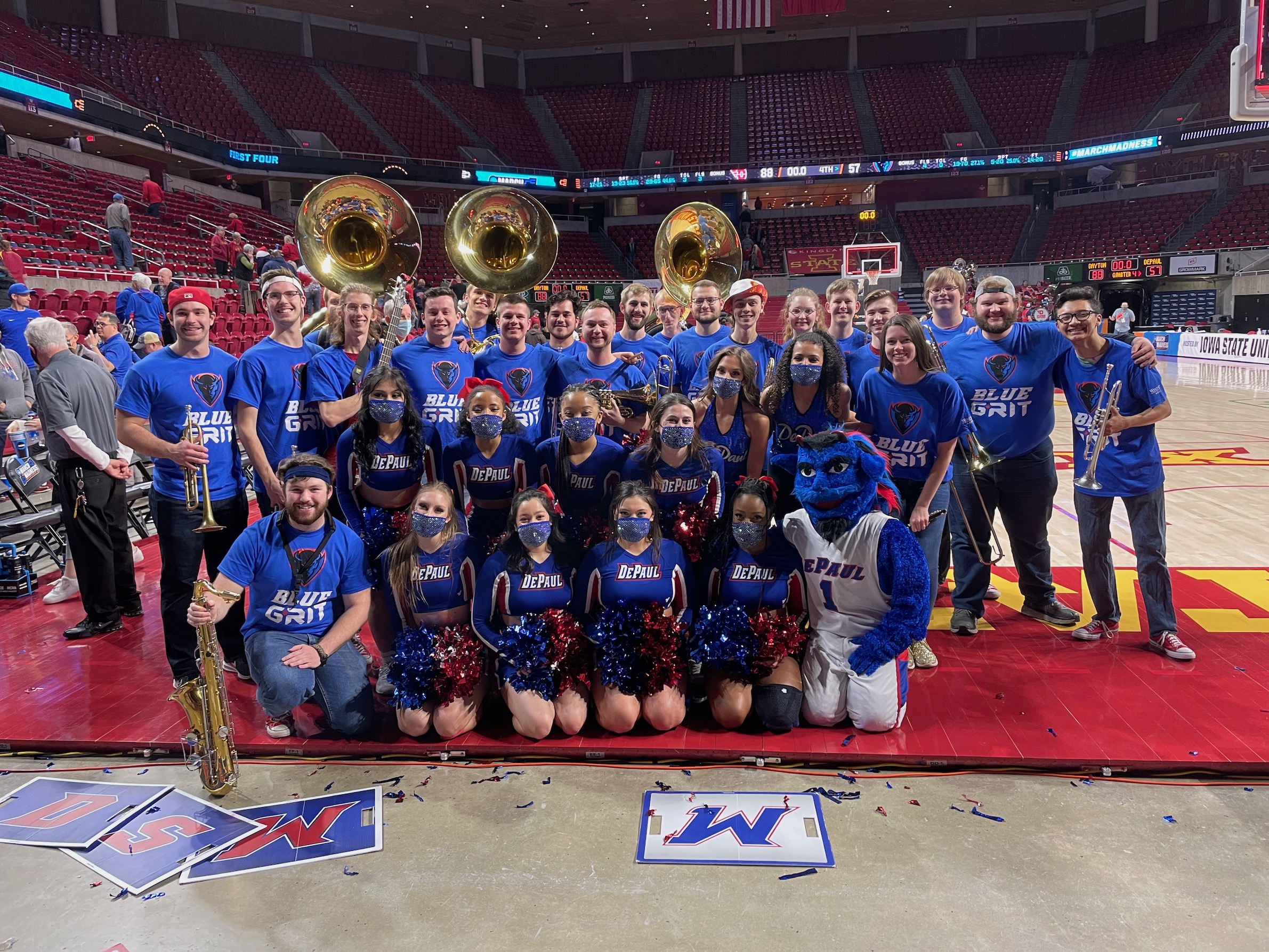 We even saw this spirit of community displayed at March Madness this year, when Iowa State hosted the first two rounds of the NCAA Women's Basketball Tournament in Hilton Coliseum. When the DePaul Blue Demons were without their pep band, Iowa State band members volunteered to help, out of the goodness of their hearts. Our students got a crash course in DePaul's fight song, and even donned DePaul's blue T-shirts for the game. What a lovely gesture of Cyclone hospitality!
These values of empathy, generosity, community and welcome are the foundation for the Department of Music and Theatre, where we strive to foster community, communicate effectively, uplift our common goals and unique strengths, celebrate and continually fine-tune the "behind-the-scenes" processes that make the magic happen in our department, and actively seek to promote diversity, equity and inclusion.
As alumni and friends, your generosity is essential to our community. Thanks to your support, we are offering the largest amount of student scholarship funds ever to next year's incoming class. You have also enabled us to host extraordinary learning opportunities with artists such as opera greats Sherrill Milnes and Maria Zouves, add new state-of-the-art sound and lighting equipment to Fisher Theater, and update the lobby furniture in Simon Estes Music Hall, which is always in constant use by students as they collaborate and build community together. We are so grateful!
I want to close with a special thank you to our faculty and staff for their unwavering dedication to our students. These true heroes are inspiring students to become incredible performers and artists while also supporting their health and well-being during extraordinarily difficult times. The willingness of our faculty and staff to lead with empathy and grace is so powerful. I believe our students notice this because they also find new ways every day to care for one another and their community. What a profound example of leadership for the next generation of music and theatre leaders.
I am so proud of the artistry of this department. I am even prouder of its humanity. As our alumni and friends, thank you for being a beautiful part of the Department of Music and Theatre's vibrant community of belonging!
Brad Dell
Chair of Music and Theatre