Thanks to generous support from the Transforming Liberal Arts and Sciences endowment and other donors, the Department of Music and Theatre regularly welcomes renowned visiting artists to Ames. Here are three of the many professionals who shared their artistry with Iowa State students this past year.
Showcasing Latin art and culture
Tenor Mario Arévalo is the Goodwill Ambassador for Culture and Fine Arts for The United Nations Association of El Salvador, and the founder of a humanitarian arts initiative, Una Voz, Una Mundo (One Voice, One World).
Arévalo performed a mini recital for Iowa State voice students in March and shared his journey from extreme poverty in San Vicente, El Salvador, to an international music career. Jodi Goble, teaching professor of music, served as the collaborative pianist for Arévalo during the first year of his master's program at Boston University 15 years ago. She said Iowa State students appreciated Arévalo's perspective on the relationship between identity and artistry.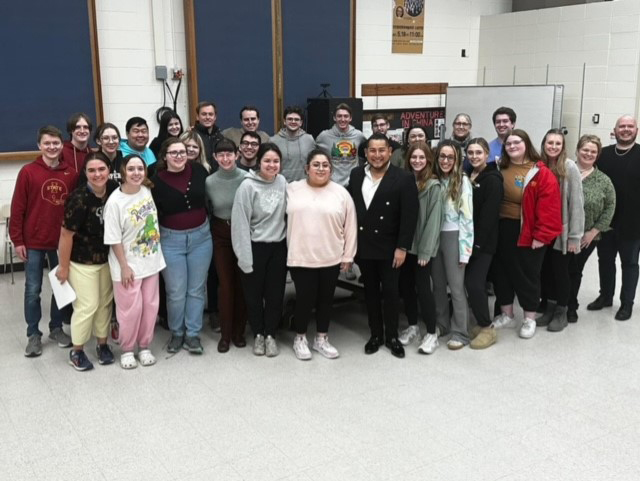 "Mario is a wonderful singer and a stellar human being and is passionate about creating cultural bridges and opportunities through music," Goble said. "His visit with us has had a lasting impact — the recital sparked interest among our students in researching and performing more songs from Latin America."
Kim Garcia ('24 music), a mezzo soprano with the Iowa State Singers, said Arévalo's visit was truly inspiring.
"To see him in person and to see him so successful in his career gave me so much hope for my future as a musician," Garcia said. 
Strike up the band – and a friendship, too
The ISU Wind Ensemble embarks on a European tour every few years to memorable destinations such as London, Salzburg, and Prague. Those trips often build lifelong friendships and connections, which is what happened to University Professor and Director of Bands Michael Golemo exactly 10 years ago. 
During its 2013 European tour, ISU Wind Ensemble's tour company was invited to perform with a local band in Amsterdam. The concert produced more than a great performance – it created a lasting friendship between Golemo and Ruud Pletting, the Dutch conductor of the local band. By chance, the two also shared a mutual friend in famed Dutch composer Johan de Meij.
Thanks to these friendships, Iowa State and Iowa high school students have learned from renowned Dutch artists. In 2019, Pletting and de Meij served as guest conductors for the annual Cyclone Honor Band Festival and the ISU Wind Ensemble. Pletting, who conducts several professional and school bands in Amsterdam, made a second trip to Ames this February to guest conduct again.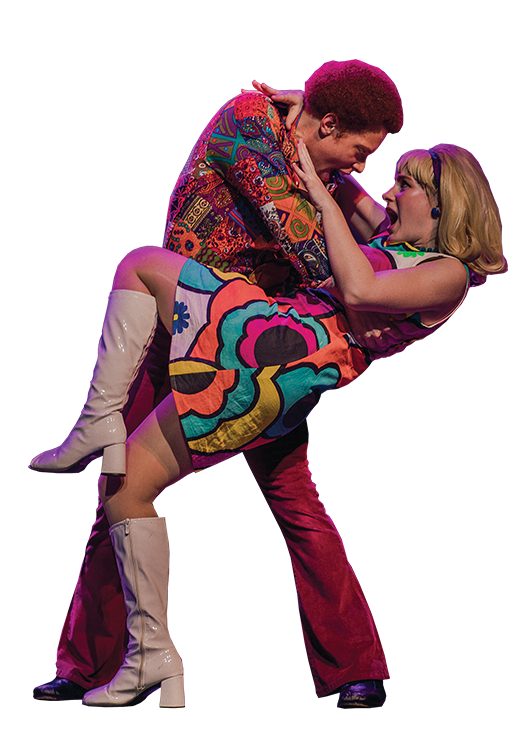 Mentored by Broadway's best
When your guest director coaches Tony Award winners, you know you're in good hands.
Mary Jo DuPrey, award-winning Los Angeles theatre director and a renowned vocal coach, was the 2022 LAS Dean's Artist in Residence and director for ISU Theatre's "Night of the Living Dead! The Musical!" last November. DuPrey is the personal touring voice teacher for Jon Bon Jovi and coached Daveed Diggs for his Tony Award-winning performance in "Hamilton." A faculty member at UCLA, DuPrey has directed and acted in countless plays and musicals.
"Being a guest director at Iowa State has been such a delightful experience," DuPrey said last fall. "The staff and faculty here couldn't be more welcoming, and the students are kind, smart, enthusiastic, and optimistic. It's such a pleasure to be back in rehearsal with such talented college 'kids.' It's my favorite place to be."