Five months in Utah and Montana to shoot season two of Paramount Network's "Yellowstone" and then Vancouver, British Columbia, to shoot an episode of the CBS All Access "Twilight Zone" reboot — that's the busy travel schedule of New York City transplant Jefferson White ('12 performing arts).
"I have the soul of a homebody, but I never get to be home," White said of his life as a television actor.
That life – which includes extensive travel and acting credits alongside award-winning actors such as Viola Davis, Robin Wright and Kevin Costner - was not what he expected after years of honing his craft on stage.
As a high school student in Mount Vernon, Iowa, White loved theatre, but was considering advertising as a career.
"I loved acting in high school and I've acted my whole life, but I was really nervous at the prospect of trying to live in the world as an actor," White said.
He found he needed more creative fulfillment from his classes.
"My acting classes really quickly became the only thing I cared about. I declared a performing arts major the second semester of my sophomore year."
White played a variety of characters in many ISU Theatre plays, including Curio in "Twelfth Night," The Son in "SIX CHARACTERS" and Judge Brack in "Hedda Gabbler."
"The biggest thing instilled in me at Iowa State was a certain work ethic and a desire to participate in a collaborative process and support other people's work."
He credits working with Matt Foss, a former ISU Theatre faculty member, with helping him find his footing as an actor.
"Matt really taught me to act and infused me with a passion for acting," said White.
"The biggest thing that was instilled in me during my time at Iowa State was a certain work ethic and a desire to participate in a collaborative process and support other people's work."
Foss, now an assistant professor of theatre at the University of Toledo, remembered White's work ethic during a production of "Hamlet."
"Jeff was in rehearsal and his appendix burst," Foss explained. "We didn't know it — he just started feeling bad. He finished the play, went to the hospital for a week or so, and then came back and played Hamlet — stitches still in. It was amazing."
From small town to big city
Upon graduation, White accepted an apprenticeship at the Actors Theatre of Louisville. Following his performance during a showcase, an agent got in touch with him and he headed to New York City to pursue acting.
"My expectation was fully to focus on theatre because that's what my background was in," White said. "But agents send you out for everything. My first real audition in New York was for the TV show 'The Americans,' which was my first job. So, I got my first audition just out of a sheer stroke of luck."
While "The Americans" was his first television appearance, his role as a young, naive Iowa boy on the WGN America show "Manhattan" was his big break.
"I ended up doing nine episodes of the show over two seasons. It was about the Manhattan Project," White said.
"It was written by a brilliant writer named Sam Shaw, who attended the University of Iowa Writers' Workshop. He had written this character in the script whose nickname was Iowa, who was a young soldier stationed at the facility where they developed a nuclear weapon."
White and Shaw shared another Iowa connection.
"It turned out that he used to eat dinner with his wife at the restaurant where I washed dishes in Mount Vernon, Iowa," White recalled.
White recently wrapped shooting the second season of "Yellowstone," starring Kevin Costner. On the show, White plays thief-turned-ranch hand Jimmy Hurdstrom.
In addition to his role on "Yellowstone," White has had roles on hit shows such ABC's "How to Get Away with Murder" and Netflix's "House of Cards." Though these shows feature some of Hollywood's biggest names, White sees his co-stars as colleagues.
"When I first started out, I would get a little star-struck. But it has been my experience that the more time you spend in that environment, the more you realize everybody's just there to do their job," said White. "It's no different than clocking into an office. Everybody's just there to do work and has their own life and priorities outside of that."
Learning the ropes
White said making the transition from stage to screen was not easy.
"Television has momentum toward television and theatre has momentum toward theatre, so as you get your foot in the door in one or the other, it's easier and easier to go in that direction but they don't necessarily cross over," White said.
There are major differences in television production and theatre. As White describes it, television is more product-oriented.
"In TV, everyone's job is much more compartmentalized," he said. "Everybody has one very specific job. It took me a while to learn to appreciate and value that, and to understand what is and isn't my job on a TV set."
Theatre, by comparison, is very process- oriented and allows for emotions to build during a performance.
"If there's a scene where your loved one has died in a play, you had to spend an hour with your loved one first. Then they die," White explained. "And then you have an hour of ammunition to bring into the experience of that loss. In television, they call action, and suddenly your loved one is dead."
"Don't let somebody else's standards or expectations define your success or failure. Ask yourself what you value, and then define your success by that."
There is a learning curve to television. White has adapted to being a successful working actor, but he knows things can change in an instant.
"It would be naive for me to imagine that I have any control over it," said White. "The weirdest thing about being a professional actor is I don't know what is going to happen at any given time. If you had asked me two years ago if I would be spending the next two years riding horses in Utah, I would have had no idea. You have no control."
The definition of success
White also continues to hone his craft through a passion project called Means of Productions, shooting comedic short films with his friends in New York City. He said it is important to find your own way to measure success.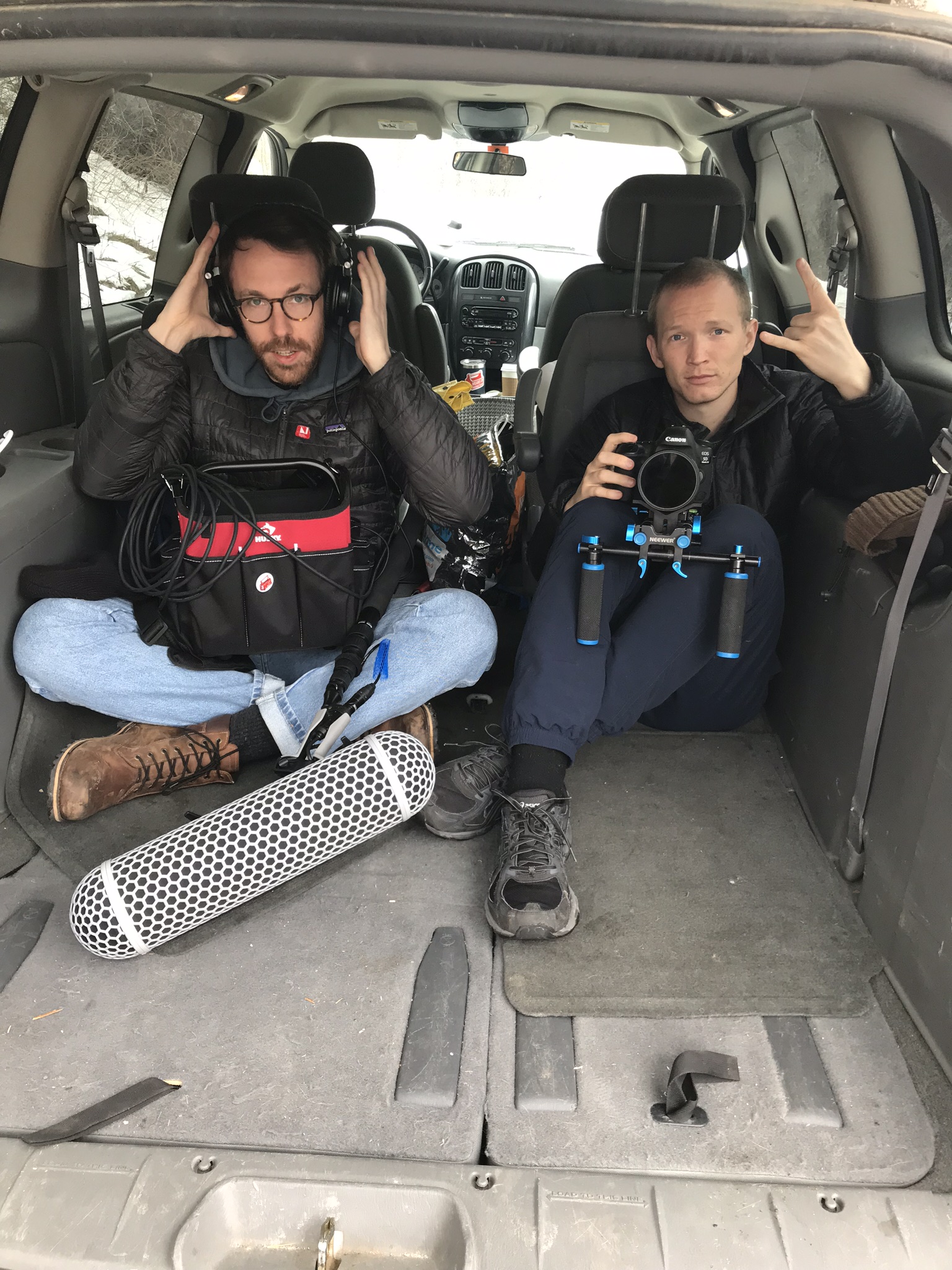 "Don't let somebody else's standards or expectations define your success or failure," he said. "Ask yourself what you're truly personally creatively interested in. Ask yourself what you value, and then define your success by that."